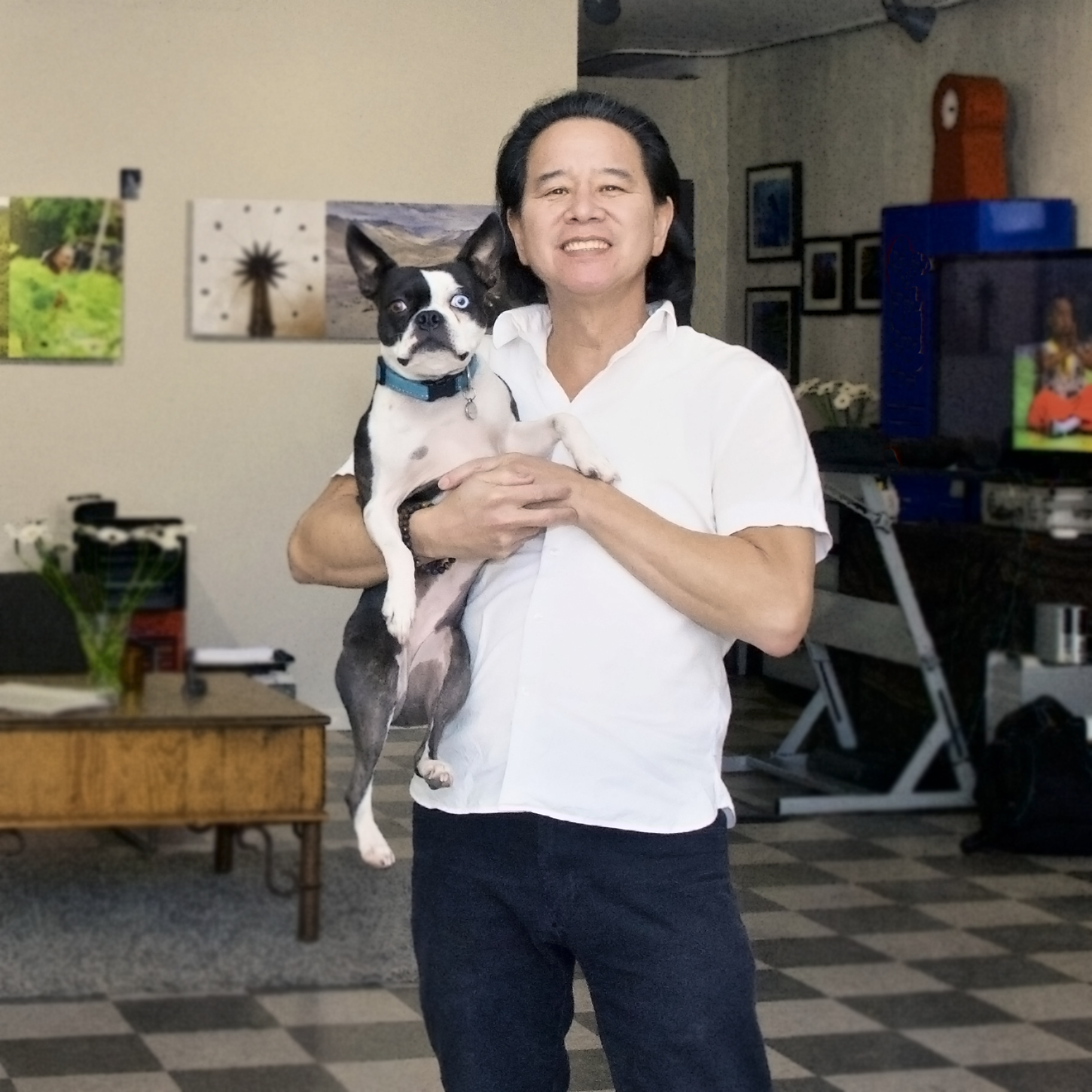 A design + photography honours graduate (Emily Carr College of Art and Design, 1986), my B/W infrared works attempted to capture the auras, energies and "unseen light" within spaces and forms.
My pieces have evolved through spiritual influences, silent meditation, Hatha Yoga and the opening of Chakras. Each of these practices has contributed to the re-alignment of my imagery. Travels to ancient civilizations have revealed the interconnectedness of the whole and amplified my awareness of inner peace in the present moment. Migrating from B/W infrared film to HDR digital photography was a natural evolution. Thus revealing the "unseen light" previously witnessed and unraveling the stillness within "Still[s]… in Sacred Places".
The Buddha once held up a flower for his fellow monks. After witnessing the plant's presence, a monk smiled, yet remained motionless. This practice of stillness and awareness became the origins of Zen. My work explores these moments of awakening in the present moment. While spiritual leaders conceptualize flowers as enlightened plants, my photographic collages juxtapose flowers and our environment with sacred sites to the power of meditative prayers.
I leave footprints upon sacred spaces captured while bringing home, within myself, a transformative view of the world. My awakened journey has alerted me to everyday forms, to enjoy daily rituals and to remain engaged in the here and now.

Solo Exhibitions:
2019 – FirstSaturday.ca @ ISI "Still[s]… In Sacred Places", Vancouver, BC
2018 – Eastside Culture Crawl @ ISI "Still[s]… In Sacred Places", Vancouver, BC
1988 – Chernoff Fine Arts, "Avenue of Americans", Vancouver, BC
Group Exhibitions:
2019 – Britannia Art Gallery (May 1 – 31), Curated, Vancouver, BC
2018 – The Cultch / Eastside Cultural Crawl, "Spaces, Places and Traces", Juried,
Vancouver, BC
2005 – Emily Carr University of Art and Design, "Alumni Show", Juried, Vancouver, BC
Public Collections:
2009 ~ 2015 – Delta School District – International Programs, Donated
2005 ~ 2015 – Coquitlam School District – International Education, Donated
Select Publications and Media:
1989, 1993 – du Maurier International Jazz Festival, "Brand Imagery", Vancouver, BC,
1991 – Coastal Jazz and Blue Society, David Sanborn, "Brand Imagery", Vancouver, BC
1991 – Alcan, "Alcan Lectures on Architecture", Vancouver, BC
Honours and Awards:
2004 – Libby Davies, "Community Citation"
– Frog Hollow Neighbourhood House
1991 – GDC, "Alcan Lectures on Architecture" Vancouver, BC